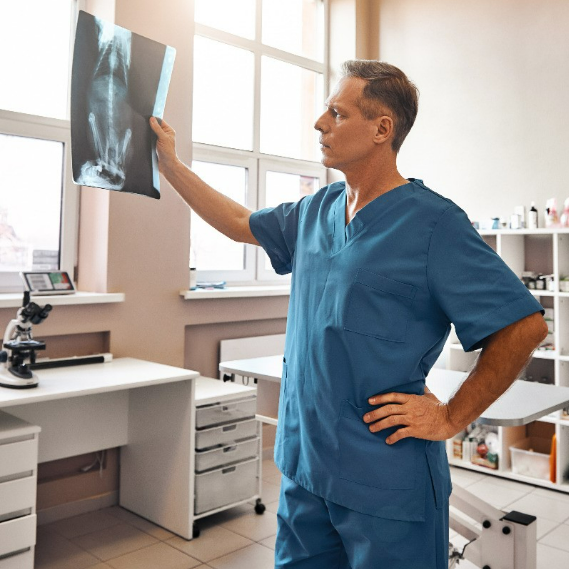 The veterinary medicine industry is always in flux. Technology improves and costs fluctuate. The needs of patients continue to expand, as owners become educated about both their pets' and their own healthcare and available diagnostic tools. And veterinary care has become more specialized. New research results, lifestyle trends, and client demand causes veterinarians to shift their focus to a new field, such as clinical research.
An uncertain economy can impact everything from staffing numbers to treatment options to visit frequency.
However, the one constant that appears to never change in veterinary medicine is that it is constantly changing. Cynthia Maro of Pittsburgh, a veterinarian who utilizes integrative modalities to help her patients, discusses below some of the latest trends in veterinary medicine to look for in 2023 and beyond.
More Specialty Services
The availability of specialty services, such as cardiologists and radiologists, shifts during times of recession and inflation. The services are expected to become more active, as well as subfields that can be performed remotely or do not require a referral to another hospital.
Improvement in Diagnostics
Artificial intelligence is making waves across healthcare industries, which includes veterinary medicine. Thanks to AI, blood work and X-rays are streamlined and analyzed at record speed, meaning a faster diagnosis and hopefully more timely treatments.
Enhanced Skills
Veterinarians must all jump through rigorous academic hoops to earn their degree, including periods of residency and internships, but softer skills are increasingly seen as a vital part of care as well. 
Conflict resolution, effective communication, and teamwork are viewed as essential to success in the workplace and within collaborative care, not just to foster better client experiences, but to lead to better health outcomes as well.
More Mental Health Support
Veterinarians and veterinary technicians are disproportionally impacted by career burnout. They also have a much higher rate and likelihood of depression than those of other professions, related to increasing demand for their services and understaffing. Social media posts often misrepresent staff efforts to accommodate these demands, further leading to higher work anxiety and pressure.
These alarming realities are spear-heading research on how to provide more mental and emotional health support within veterinary hospitals and veterinary schools to increase the numbers of licensed veterinary team members and to provide management tools for compassion fatigue. These efforts are and will be at the forefront in preventing people from leaving the veterinary industry.
Work-life balance is no longer seen as a luxury. In veterinary medicine, it has become essential.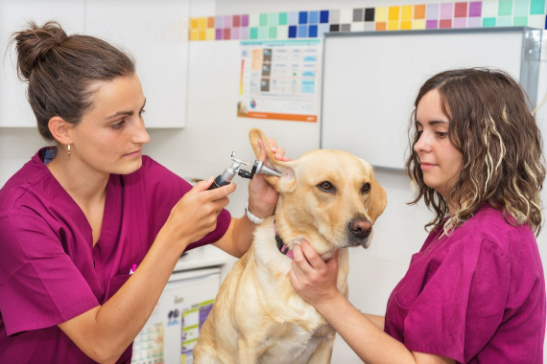 High-Tech  
The fundamentals of veterinary care, including hands-on compassionate care are not likely to change anytime soon, but the number of high-tech tools utilized on veterinary practice is changing rapidly.
Everything from digital X-rays to laser treatments and underwater treadmills for rehabilitation has worked its way into the standard services offered in most markets. Advanced technology is already part of veterinary training as well, including virtual autopsies and online consultations.
A rise in the use of telemedicine means that an increasing number of practices and individual veterinarians are relying on digital means to connect with clients, provide updates, and schedule follow-up appointments. Dr. Maro says her practice offers CT scans, ultrasounds, echocardiograms, dental and digital x-rays, and expert digital radiology consulting with Board certified radiologists, which provides expert reviews of her patients' scans. These services were only available in veterinary colleges and very large specialty clinics 10 years ago.
More digital records stored on cloud-based data management systems means quicker access to patient histories and faster, more confident diagnoses. It also allows specialists to share data with other veterinarians around the world. 
Greater Demand for Nutritional Guidance 
Animal nutritionists are still relatively rare in the veterinary field. While veterinarians are trained in basic nutritional care and can offer owners informed advice, veterinarians who are fully focused on nutrition are often hard to come by. Several members of of AHVMA, including Dr. Cynthia Maro, have training and focus in clinical nutrition. It is Dr. Maro's hope that more veterinarians become trained in clinical nutrition, so pet owners have more resources for their companions' nutritional care.
As pets age and obesity rates soar, owner demand for experts in the field of nutrition are increasing. Such veterinarians offer personalized care involving exercise and more diverse and nutrient dense diet with caloric restriction (with considerations for, "How do we reduce empty calories in order to increase satiety?") to lower weight and prevent diseases linked to inactive animal lifestyles.